"Sokół" Polish Folk Ensemble
EXECUTIVE (for 2015-2017)
President – Bernadette Gabriel
Vice-President – Kamila Kosciuczyk
Treasurer – Kazimierz Malkiewicz
Coordinators of Performances – Andrzej Kuciel
Wardrobe Choir – Jolanta Gołuchowska, Elizabeth Ptasznik,
Christine Tabbernor, Valentine Wojtas
Dancers –  Veronika Wierzbicki
Music Library –  Robert Kay
Media –  Jerzy Bibik
Membership (Dancers) –  Jennifer Walichnowski
Audit Committee – Agata Płoszanska, Ola Tutaj,
Music Director – Tadeusz Biernacki
Assistant Music Directors – Monika Łukomska, Michał Kowalik
Choreography Choir Dancers – Derek Gale
Folk Arts Council Contact – Rafal Miroslawski
Audit Committee – Ewa Kay, Agata Ploszanski, Jenny Walichnowski
Past President: Jason Loboz
Musical Director & Conductor: Tadeusz Biernacki
Assistant Musical Director: Monika Lukomska
Choreographer: Anna Wesolowska-Kulbinska
Our Past Choreographers:
Choir Movements: Renata Gawlik
Helena Garczyńska, Stan Szwarc, Gladys Kulas**, Henryk Lorenc,
Grazyna Prozorowska, Teresa Łobczyk, Sandro Barbosa, Betty Gabriel, Janie Bibik
(**multiple times)
Our Past Musical Directors:
Kazimierz Sielski, Czesław Kamieński, P.T.Andre, J.Graban, M.Genel, Reg.Lankamer, Bob Garcel,
Radian Szewczyk, N.Trebczyk, Jan Sapiński, Richard Seaborn, John Standing, Dr.John Tanner
Tadeusz Biernacki
Musical Director
Tadeusz Biernacki holds the position of Assistant Conductor, Assistant Music Director and Chorus Master of Manitoba Opera as well as Associate Music Director of Royal Winnipeg Ballet. Tadeusz was born in Czestochowa Poland where he begun his music education at early age of four. He won the Karol Szymanowski competition in Warsaw in 1976 and earned his Master of Music degree in Piano Performance from the Conservatory of Music in Katowice in 1978. He has performed as a soloist in many European countries.Tadeusz settled in Canada in 1978 and continued his studies with professor Marek Jablonski at the University of Manitoba and Banff School of Fine Arts.As a winner of 1980 Young Artists Competition he has toured Canada extensively in solo and chamber music recitals.In 1983 he begun his association with the Manitoba Opera and in 1988 with the Royal Winnipeg Ballet.At this same time Tadeusz started to develop his talents in conducting field.He made his conducting debut with Winnipeg Symphony Orchestra in 1992, in 1995 he conducted The Abduction from Seraglio for Manitoba Opera and has since conducted Vancouver Symphony Orchestra, Calgary Philharmonic Orchestra, Winnipeg Symphony Orchestra, Manitoba Chamber Orchestra, Music Baroque Ensemble, Kitchener-Waterloo Symphony Orchestra, National Arts Centre Orchestra in Ottawa, Windsor Symphony Orchestra, Saint Paul Chamber Orchestra, Tessaloniki State Orchestra and Royal Winnipeg Ballet Orchestra.Tadeusz has also branched out into composition with his 1 act opera Happy campers composed for Manitoba Opera School Tour in 1997 and arrangements and orchestrations made for RWB and WSO.Feeling equally at home with choral music he has been Music Director of Sokol Polish Folk Ensemble since 1980. Under his
leadership the ensemble has made several recordings and has been touring in Canada and abroad.
Monika Lukomska
Assistant Music Director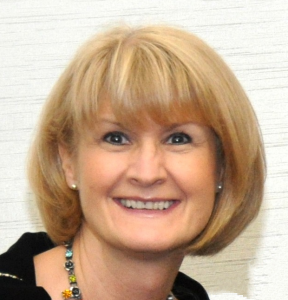 Born and raised in Poland, Monika attended the Academy of Music in Katowice, Poland. After she immigrated to Canada she completed both a Bachelor of Music and a Bachelor of Education degree at the University of Mantioba. Ms. Lukomska also holds an Orff Certificate from the University of Manitoba, and has completed a 5 year certification program in choral conducting from the Institute of Culture in Koszalin, Poland. She has held the position of music specialist at Ecole Garden Grove School since 1993. Her school choirs had been awarded many trophies at the Winnipeg Music Festival including the prestigious Beth Douglas Memorial Trophy for the most outstanding public school choir. Ms Monika Lukomska is the second receipient of the Michael J. Proudffot Trophy for Choral Excellence given yearly to a conductor who most demonstrates passion for choral music, a drive to produce excellence in the choirs with which they work, and a history of performance in the Winnipeg Music Festival.
Ms Lukomska is also the conductor of award winning youth choir Pembina Trails Voices – Chorale.
Michal Kowalik
Assistant Music Director
Michał Kowalik was born in Czestochowa, Poland. In 2014 he graduated from the University of Manitoba with a Bachelor of Music and Bachelor of Education. During his studies, he performed the role of Count Almaviva in the U of M Opera Theatre's presentation of The Marriage of Figaro. He has been an active member of Manitoba Opera Chorus since the 2007 season. He appeared as a soloist with the company in Rigoletto (2012) as a Herald, and as the Notary in Don Pasqualle (2013). Mr. Kowalik has performed as a soloist in numerous recitals, he is also a member of the Sokó Polish Folk Ensemble Choir, and the organist and choir director at Holy Ghost Church. He is currently a music teacher at Polson and Emerson elementary schools
Derek Gale
Choreographer (Ensemble Dancers)
Derek Gale was born and raised in Winnipeg, Manitoba
Canada. In 1994, Derek joined the Sokol Polish Folk En
semble as a dancer and in the following year, attended a
workshop in Elblag, Poland with a small contingent of
dancers to learn new regional dances and work with sev
eral well-known choreographers. This was the first of
three trips to Poland with the dance group for him. The
most recent two, as the choreographer of the group, were
to the International Festival of Polish Folk Ensembles in
Rzeszow, Poland (2011, 2014). Derek began teaching in
the Sokol School of Polish Folk Dance in 1998 and started a course in Pol
ish Folk Dance and Ethnography the following year. In 2001, Derek re
ceived his Diploma in Polish Folk Dance and Ethnography through the Pol
ish Ministry of Culture in Krakow. He continued teaching with the school
and eventually became the Artistic Director of the Sokol Polish Folk En
semble Dancers. Shortly after, he took on the role of sole choreographer
which he has now maintained for 8 of the last 9 years
Anna Wesołowska-Kulbinska
Choreographer (Sokół Polish Dance School)
Was born in Poland (Szczecin), and has been involved
with Polish folk dance, modern dance and singing from
an early age. She is a qualified dance instructor, judge
dance of Jazz & freestyle, and has a degree of Master
of Education. For nearly 20 years she has worked with
children and youth as an instructor and choreographer
Dance and working with children is one of her greatest
passions with which she wants to infect young dancers
so they enjoy dance and joy which flows from it. Since
2010, Anna has filled the role of Artistic Director of the
Sokół Polish School of Dance, taking care of cultural
and artistic development of the school. Supporting Pol
ish community through performances by her dancers, promoting Polish
culture in the hearts of young artists is and will be one of the most impor
tant goals of her artistic life
On behalf of the Sokół Polish School of Dance
I would like to thank
you for the invitation to the great Polish cultural project which is the concert
Songs of my Warsaw